Luxury Prefabricated House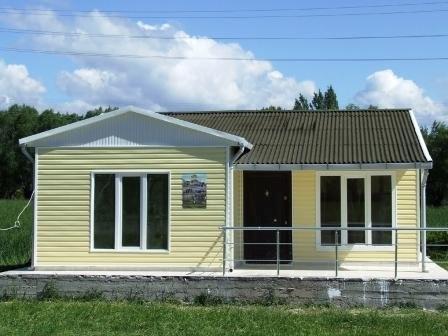 Product Description
Structural Drawings
Technical Parameters
Relevant Pictures
Luxury Prefabricated House
This prefabricated house adopts the framework of light steel structure system, by using the sandwich panel as panel material and combining by the standard model machine. The steel structure components are fixed by the screw. The prefabricated house is economical in environmental protection, and can be easy to assembly and demolition, which achieved the construction concepts of common standardization for temporary building, setting environmental protection & energy saving, rapid and highly efficient building.Luxury prefabricated house can be built widely in the scenic site and around the seashore for holiday house such as: mountain villas, lakeside-view villas etc.
Characteristics of luxury prefabricated house :
1. Environment protective, no garbage caused
2. Doors, windows and interior partitions can be flexibly fixed
3. Beautiful appearance, different colors for the wall and roof
4. Cost saving and transportation convenient
5. Safe and stable, can stand 8 grade earthquake
6. High space utilization, Free space partition.